Murray ready to feel the heat
Andy Murray is preparing for a mental and physical test when he opens his Australian Open campaign against Go Soeda on Tuesday.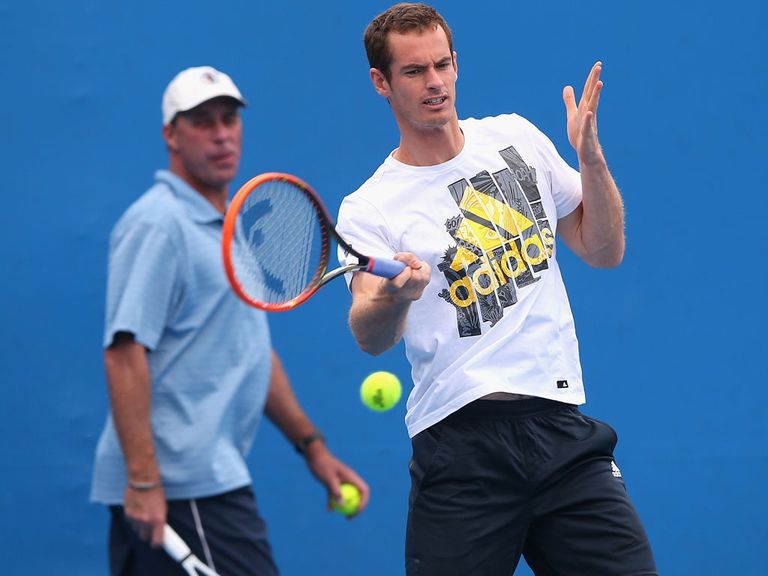 Andy Murray: Preparing to play in high temperatures
The Japanese world number 112 is among the kindest first-round draws Murray could have had but he will be taking nothing for granted.
Firstly there is the unknown factor of how he will hold up in his first best-of-five-set match following back surgery in September.
And the clash could well be played in temperatures above 40C, with an extreme heatwave predicted to hit Melbourne during the coming week.
With crowd favourites Roger Federer and Rafael Nadal in his half of the draw, Murray is unlikely to be given night matches until the later stages of the tournament.
He should, though, play on either Rod Laver or Hisense Arena, where the roof will be used if the extreme heat policy is in operation.
Murray spent his winter training in Miami in order to get himself ready for the Australian heat, and he said: "It helps.
"But the difference between 32 degrees and 40, it's a huge difference. It feels very different on the court. The court just gets so hot. The air is extremely, extremely hot as well.
"In Miami, there tends to be a breeze. Here when it's 40 degrees, it can be calm. The air feels warm in your face. Your legs and your feet burn.
"The stuff that I do there helps, but you can't prepare for that heat. It's very tough."
Murray has played only two competitive matches since going under the knife in September, and one of those was a meaningless thrashing of a local wild card in Doha.
In the other he lost to German Florian Mayer from a set and 3-0 up, while in his last exhibition match on Friday he was beaten by Lleyton Hewitt.
Murray's obsession with being properly prepared means he will have left no stone unturned physically in terms of getting in the best shape possible, but there is no substitute for playing matches.
He said: "Obviously there's pressure and nerves and stress and stuff, dealing with playing in front of big crowds again when you've been away from that for a few months.
"That doesn't just straight away feel normal again. So that's obviously different.
"All players will say we push ourselves hard in training and in practice, but playing matches, you always will tend to push yourself that little bit harder.
"You might have been training for four weeks in December, you can wake up after playing the first match and feel terrible just because you're going that few per cent harder."
Murray made the decision to have surgery after struggling on and off with back pain for 18 months.
Instead of trekking off to Asia following Great Britain's Davis Cup victory over Croatia in September, Murray spent two months at home recovering and beginning his rehab.
The 26-year-old looked in need of a break both mentally and physically at the US Open last year, which seemed to arrive too soon after the huge high of winning Wimbledon.
Murray said: "I still obviously want to try to keep winning as much as possible. That's always been the goal.
"The tour's pretty full on, a good 10 and a half, 11 months, even the last month I'm normally training hard in December.
"Being away from it, you feel a little bit fresher mentally with all of the travelling. Right now I'm going to be away basically five months from home.
"But when I was away from that, when I wasn't able to do the travelling, you start to miss it.
"I'm looking forward to the year. Hopefully I can get myself back to 100 per cent."
---
New Sky Bet customers: Free matched bet up to £30
---
Source Article from http://www.sportinglife.com/tennis/news/article/2/9112956/murray-ready-to-feel-the-heat
Murray ready to feel the heat
http://www.sportinglife.com/tennis/news/article/2/9112956/murray-ready-to-feel-the-heat
http://news.search.yahoo.com/news/rss?p=test%20of%20japanese
test of japanese – Yahoo News Search Results
test of japanese – Yahoo News Search Results