金曜日, 4月 10th, 2015
Ninja Warrior UK begins on Saturday in Manchester, a gruelling test of physical and mental strength, athleticism, speed and skill.
The gameshow, based on Japanese format Sasuke, has been a huge hit in the USA, and hits UK screens this weekend as the 250 contestants look to overcome a series of increasingly tough obstacles on a daunting course.
Some of the obstacles set to be on show for the intrepid participants—comprising a mixture of varying physical abilities—include the Log Grip, Curtain Slider, Quintuple Steps and the Warped Wall.
Television presenter Ben Shephard, The Saturdays' Rochelle Humes and football pundit and Soccer Saturday favourite Chris Kamara will host proceedings, filmed at Manchester Central.
Here are all the necessary details ahead of Saturday's opener.
Dates: Eight consecutive Saturdays, beginning April 11
Start Time: 7 p.m. BST
TV Info: ITV, available to stream on ITV Player
Preview and Format
Competitors from across the UK will compete as they bid to become a true Ninja Warrior, but as veterans of the show from the US and Japan will know, few, if any, will make it all the way.
Host Kamara pithily sums up the the challenge, with the initial 250 competitors set to be cut down to 40 at the initial heats stage, ahead of the semi-finals:
The biggest baddest obstacle course you have ever seen @ninjawarrioruk airs this sat @ITV one 7pm @benshephard @RochelleHumes @thekelpie

— Chris Kamara (@chris_kammy) April 7, 2015
The final group of 250 was cut down from 6000 applicants who were all hoping to be crowned as Ninja Warrior UK, in its first series.
A physically gruelling challenge, only the most courageous, nimble, fast and fit of competitors can have any hope of making it even through the heats, which comprises six obstacles, including giant acrobatic rings and a Tarzan rope.
Ninja Warrior UK provides a taste of what's in store:
Ninja Warrior will be scissor kicking onto our screens on Sat, 7pm, @ITV. Want a sneak peek? WATCH: http://t.co/Y7KYKln0pg #NinjaWarrior

— Ninja Warrior UK (@ninjawarrioruk) April 7, 2015
Any of those who successfully complete the course in the opening heats will automatically advance to the semi-finals, with any remaining spots set to be filled by those who get the furthest and fastest in the heat stage.
The semi-finals will see two groups of 20 compete over nine obstacles for 10 final spots, course completion within a time limit required for automatic qualification.
Again, if all 10 spots are not filled, those who made it the furthest in the fastest time will fill up the final places.
The final will consist of three stages, each contestant required to complete the first such challenge—comprising nine obstacles—to reach stage two.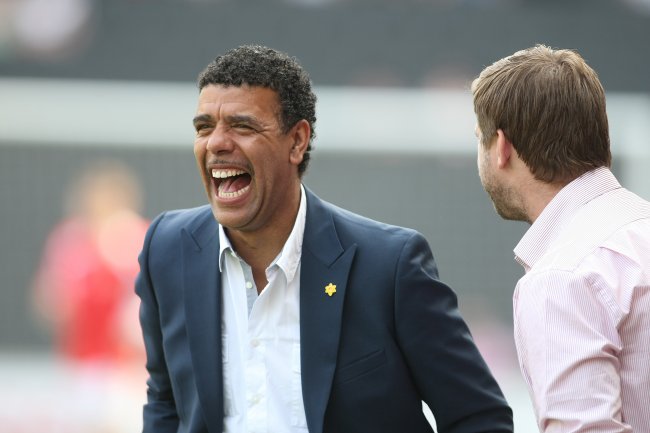 Pete Norton/Getty Images

Contestants who make it to the penultimate hurdle, must complete an eight-obstacle course inside the time limit to have the chance of taking on the climb of Mount Midoriyama.
Successful completion of the Mount Midoriyama inside a time limit will see the Ninja Warrior UK crowned, but it will not be easy, with only an elite few having triumphed in the history of the format.
A 70-foot free-standing rope climb will stand between those who make it to the finals stage, a tall order in itself, with victory a mere pipe dream.
Set to be a thrilling and entertaining contest, Ninja Warrior UK kicks of with gusto on Saturday, when 250 will no doubt be cut to many fewer in no time, given the challenges the contestants face.
Source Article from http://bleacherreport.com/articles/2423943-ninja-warrior-uk-2015-dates-times-tv-info-format-and-preview
Ninja Warrior UK 2015: Dates, Times, TV Info, Format and Preview
http://bleacherreport.com/articles/2423943-ninja-warrior-uk-2015-dates-times-tv-info-format-and-preview
http://news.search.yahoo.com/news/rss?p=test%20of%20japanese
test of japanese – Yahoo News Search Results
test of japanese – Yahoo News Search Results